ZEPHYR: old but not moldy
We thought this was Zephyr's last day. He's become rail thin yet he wasn't giving any outward signs of suffering. Sure, he's blind and deaf, and his nose droops because he hasn't any teeth. To us, that's not a reason to euthanize a family member, especially one that has been part of our family since 2000.
Off we went to Dr K.
"Old dogs are thin," Dr K reassured us. He found a heart murmur (graded at a 4) that wasn't present a month ago but even this wasn't sound reason. "Is he eating?"
Is he eating? Holy cow! This wild Iggy learned his new schedule and begins whining Feed Me Seymour antics if we run late. "Yes, eagerly," I reply.
We shrugged at Dr K and he shrugged back. He wouldn't think poorly of us if we decided to euthanize but he also wouldn't think poorly of us if we took the old dog home. Zephyr could have a week, or a month, or six months. It's impossible to tell.
We left feeling more comfortable than when we walked in. Dr K also made certain we still had his cell phone number. It isn't just for a medical emergency. There are good people in this world that would call the police if they spotted an emaciated dog. Dr K assured us that he would vouch for Zephyr's state.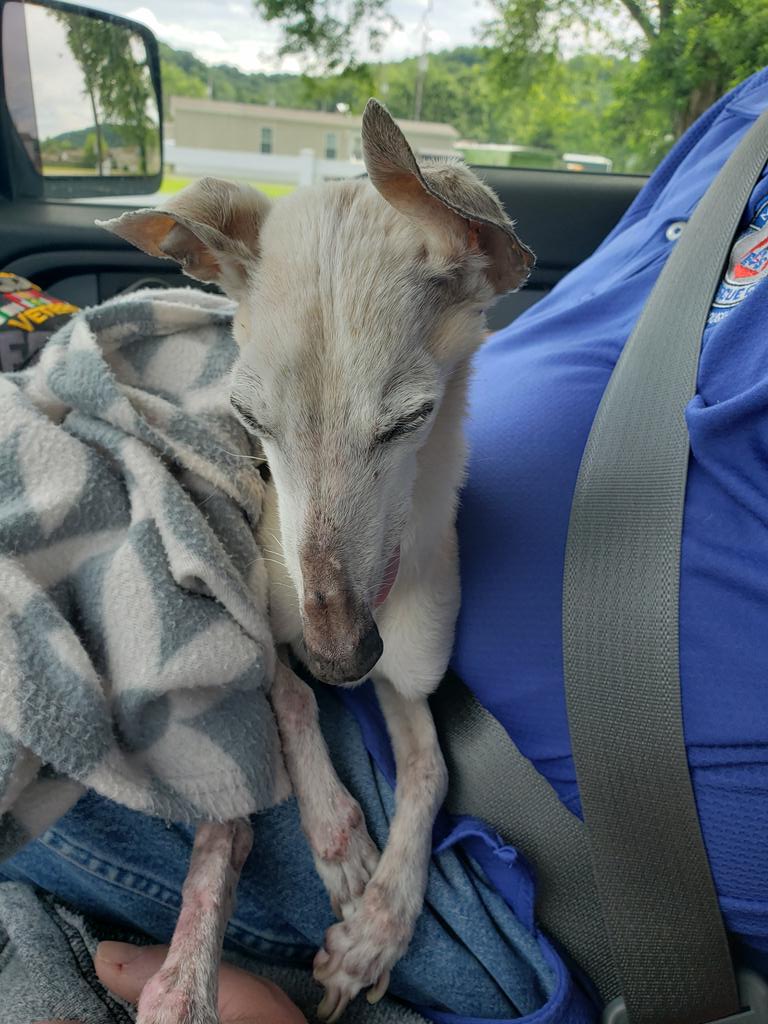 Zephyr remained clueless. To him, it was a nice truck ride with his favorite (smelly) blanket. He spent much of it doing what he does best: napping. He's adorbs even when displaying his resting bitch face.
We also took Dr K's advice to heart and purchased canned puppy food. (Zephyr loved it!)
Our plan is to take one day at a time, and to love him as though it's the last day ever.